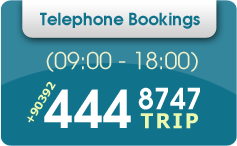 All Free!
Road Map of North Cyprus
Ercan Airport delivery / pick up
24/7 Roadside Service
Child seats and booster seats
Second driver
Unlimited mileage
No Commission
Delivery to all over N.Cyprus
Change of car in case of mechanical breakdown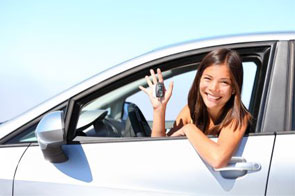 Welcome to Trip Rent a car, North Cyprus car hire company that provides you low cost car rental and the most competitive car hire prices in North Cyprus. We are always ready to meet your car hire needs whether the purpose of your visit to Northern Cyprus is leisure or business.
Car hire in North Cyprus is the best way to explore the beautiful features of this magnificent island. To hire a car in Northern Cyprus you need only a valid driving licence or international driving permit. You will feel free to travel all over the North part of Cyprus, you can visit historical places like, museums, castles, mosques, sandy beaches local shops to get some ideas about the culture of North Cyprus.
Trip Rent a car has a wide selection of rental cars to ensure that you will have the right hire car that will be chosen from the range of economy cars to luxury rental cars in Northern Cyprus. Kyrenia rent a car company can provide you 4x4 soft top vitara jeeps to enjoy an adventure in mountain range of Kyrenia or North east of (pan handle) of the island where the beaches are sandy and the sea water is crystal clear and wild donkeys are roaming all over. You can visit Kyrenia harbour, drive along the beach, go to premier fish restaurants, with car hire in Kyrenia, North Cyprus.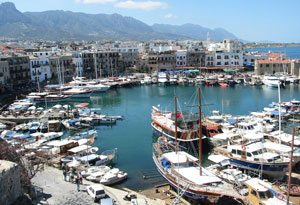 Trip Rent a car, will give you the freedom to drive your car rental unlimited mileage to explore the beautiful island of North Cyprus. This service is provided by most rent a car services in Northern Cyprus, including Trip Rent A Car. Road map of North Cyprus will be given with your hired car to help you find your destination more quickly and to avoid wasting your holiday in Northern Cyprus.
Trip rent a car, North Cyprus rent a car company has 24 hours roadside assistance and replace assurance all over the Northern part of Cyprus to help you make your holiday more enjoyable.