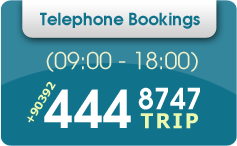 All Free!
Road Map of North Cyprus
Ercan Airport delivery / pick up
24/7 Roadside Service
Child seats and booster seats
Second driver
Unlimited mileage
No Commission
Delivery to all over N.Cyprus
Change of car in case of mechanical breakdown
North
Cyprus
you can use your mobile phone, your phone roaming (international roaming) you
need
to set up an.
TRNC
Turkcel, Telsim (Vodafone) and Avea use contour while.
Turkcell, Telsim and international roaming can be used after opening.
Avea users, the network selection manually by selecting the lines Turkcell or use Telsim.