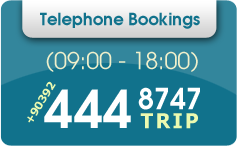 All Free!
Road Map of North Cyprus
Ercan Airport delivery / pick up
24/7 Roadside Service
Child seats and booster seats
Second driver
Unlimited mileage
No Commission
Delivery to all over N.Cyprus
Change of car in case of mechanical breakdown
Since 2004, when the Republic of Cyprus joined the EU, it has become much easier to cross the border between Northern Cyprus and the south. The border crossings are Metehan in Nicosia, you can cross this border with a vehicle. Ledra Palace border crossing in the west of the Nicosia, where you can only cross on foot, Guzelyurt, you can cross the border with a vehicle, Akyar border in Famagusta that can be crossed with vehicle, Dhekelia (Pergamos), can be crossed with a vehicle. Most tourists use Ledra Palace crossing border which you can only pass on foot, not by car.
We as a North Cyprus car hire company has a representative at Ledra Palace check point and Metehan Border. We meet you at the check point and deliver the car there. After the rental period ends, you can also drop the car at the border. You will need your passport to cross the border. The border crossings are open 24 hours a day. You cannot take a North Cyprus hire car to the south part of the border. The hire cars can only be driven in Northern Cyprus.