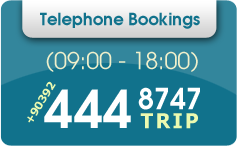 All Free!
Road Map of North Cyprus
Ercan Airport delivery / pick up
24/7 Roadside Service
Child seats and booster seats
Second driver
Unlimited mileage
No Commission
Delivery to all over N.Cyprus
Change of car in case of mechanical breakdown
North Cyprus night clubs, clubs in Turkey, caters to a different segment of the male. These places are open 24 hours a day, usually after 22.00 hours striptease shows and entertain customers organize musical entertainment. Where you can find all kinds of alcoholic and non-alcoholic drink, nightclubs, shows and dances from the ladies who are often from foreign countries to work in the TRNC.

I'm usually in Nicosia, Famagusta and Kyrenia are located on. Locations outside the settlements. Most night clubs in Nicosia - Morphou is located on the main road. There is no access to this area for any full service. Only a taxi or rent a car and transport is provided. When renting a car in Cyprus in order to achieve the most economical way to request nightclubs.