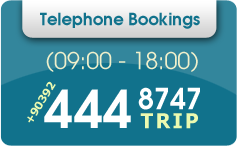 All Free!
Road Map of North Cyprus
Ercan Airport delivery / pick up
24/7 Roadside Service
Child seats and booster seats
Second driver
Unlimited mileage
No Commission
Delivery to all over N.Cyprus
Change of car in case of mechanical breakdown
Nightlife in North Cyprus is quite moving, especially on weekends. TRNC nightlife entertainment venues and casinos, where most of Kyrenia center. Cyprus, bars and discos Wednesday. 3 days of the week, Friday and Saturday organizes an entertainment program. Especially abroad each space its own DJs DJs and guests called to let them experience unforgettable hours. Which is more active in the summer of shopping in Turkey, Istanbul, Bodrum, Izmir, Cesme at the time of such tourist places are cheaper than comparable places. Some of the night clubs of their own concept, especially in the summer nights. This is done all the time, such as at night is quite a lot of attention to. Bars and discos, as well as exclusive casinos in Cyprus at the weekend with a gala dinner for invited guests from Turkey famous artists give life in hours of fun.
Nightlife in Cyprus, is not moving during the winter months than the summer months. Only certain areas regulated by special programs. Nevertheless, bars and discos that are open during the summer months, there are places for winter use. Again, this places organizes special programs on the weekends.
Transport in Northern Cyprus, in the evening a little constrained. Minibus taxi services and use only the following specific routes. Entertainment more convenient and economic way, we recommend that you rent a car in Cyprus to achieve.
Click here for booking a rental car!