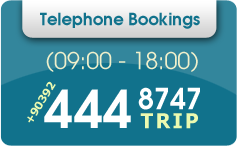 All Free!
Road Map of North Cyprus
Ercan Airport delivery / pick up
24/7 Roadside Service
Child seats and booster seats
Second driver
Unlimited mileage
No Commission
Delivery to all over N.Cyprus
Change of car in case of mechanical breakdown
Scuba Diving in North Cyprus
Northern Cyprus is fascinating and unique underwater world, for those who want to dive in Cyprus with numerous diving spots and professional experts in the sport of diving in North Cyprus is a paradise for those interested in. From end to end along the east coast of Northern Cyprus, approximately forty-diving area.
Dive Centers in Cyprus
Nautilus Diving School
Tel: 392 227 3160
North Cyprus British Scuba Centre
Tel: 0533 868 31 65
Scuba Diving Cyprus
Tel: 0533 865 23 17
Kingdom Dive Diving Services & Education
Tel: 0533 855 22 77
Amphora Scuba Diving Centre
Tel: 0542 851 49 24
Cyprus Underwater Explorers
Tel: 0533 842 50 26
Turtle Bay Dive Centre
Tel: 0533 849 62 66
Pier Dive Hub
Tel: 0542 8600119
North Cyprus Golf
Korinerium Golf & Country Club, Kyrenia city center, 12 km from Ercan Airport, 35 km to the board on an area of ​​20 000 square meters, the only golf course in Northern Cyprus sahasıdır.Eşsiz pine and olive trees, with views of the sea and the mountain golf course, which is installed in a total of 18 There are holes.
For those who want to play golf club which is also the possibility of accommodation in Cyprus, a unique DG and have sea views.
Tel: 0392 600 15 00
Turtles in North Cyprus
GENERAL INFORMATION
The oldest reptile species of sea turtles from land to sea. This charming creatures breeding period, from June to October season. North Cyprus beaches, turtles spawning in July and August have an important place among the regions chosen.
Only the females during breeding sea turtles stranded çıkmaktadır.Güneşin dark after sunset, and sometimes more than 100 cm of the adult female turtles shells kumsald a suitable place to spawn between 65 and 110 eggs, depending on ararlar.Türlerine a turtle bırakırlar.Her 10-15 days apart yumurtlar.Yumurtlama completed five or six times, the female turtles return to the sea to make döner.Tekrar yumurtlma come back two years later to the same beach.
Cyprus every year a lot of tourists come to watch the event in this charming nature.
Chelonia mydas and Caretta caretta species nesting regularly in the Mediterranean. conserved in these two turtle species, it is our shores hundreds of years in groups.
Sea turtles nesting in Cyprus:
Sea turtles in Cyprus, about 85-90 to the beach every year, making reproductive output is active. Especially in the northern coast of Cyprus is still untouched, urban spread is caused to come to the shores of sea turtles in the northern part of Cyprus intensity. Turizim the southern coast of Cyprus, the activities of construction and due to the small number of very busy beach suitable for sea turtles in the breed. All the beaches are not used to the reproduction of the same importance. Which is important for Cyprus beaches are here.
1 - Alagadi Coast:
2 - Esentepe d'Ivoire:
3 - Garden d'Ivoire:
4-Freshwater Beach
5-Ronnas Coast
6-Month. Philion d'Ivoire:
7 - Altinkum Coast
8-Dolphin Coast:
9-İkidere Coast
10-Beyza Coast
11 - Laden d'Ivoire:
12-Toxeutra Coast
13-Lara beach
14-Mediterranean Coast
15-Kormacit d'Ivoire:
If you want to observe the beautiful nature of this event, the nesting period of the end of June and beginning of July, the end of August and September, the head of the incubation period.
Paragliding
Which is one of the most popular sports in Cyprus, especially in the summer months a total of 17 flights to the north point of paragliding 6 on all flights due to climate, for those who love adrenaline filtration Kyrenia hills towards the sea can be more exciting for you to watch.
Tandem Paragliding in North Cyprus
Address: Kyrenia Yacht Harbor, No. 114 Kyrenia - North Cyprus
Information Phone: 0542859 43 43
Hiking in Cyprus (Trekking)
Appropriate times to see the beauties of Nature Walks in North Cyprus is a beautiful opportunity. About 40 hiking trail in northern Cyprus Karpaz Yeşilırmak up service within the framework of the project vermektedir.Natura 200, 6 580 km of conservation area, is located north of the island covering the walkways.
Mountaineering Sports Association
Tel: 0533 851 1800
North Cyprus Paintball
If you want to add fun to your holiday in Cyprus, and if you have come to your family or friends, paintball centers in North Cyprus are increasingly living in a day of fun bırakabilirsiniz.Kıbrısta a beautiful moment for yourself and others around you in this fun game you wish to play must be booked in advance.
Places to play paintball in Cyprus
Paint Zone (Nicosia)
Tel: 0542 889 27 41
Paint Ball Bar in Cyprus (Famagusta)
Tel: 0533865 61 91
The Sunset Club (Girne)
Tel: 0533 865 4959
PaintBall Cyprus (Nicosia)
Tel: 0533 844 46 44
Haskar Paintball (Morphou)
Tel: 0533 864 46 44
Go-Karting in North Cyprus
Due to the speed of karting enthusiasts all year round climate in Cyprus Cyprus holiday crowds have arrived in the yapılıyor.Kıbrısta mini cars racing by forming groups can make your vacation more fun.
Where you can Karting in Cyprus
SUMMARY Karting & Leisure
Tel: 533 866 61 73
ÇEMSAN Karting Club
Tel: 392 223 62 35
Max Mile Power
Tel: 392 364 88 89
Horse riding in Northern Cyprus
Cyprus, horse riding, horse clubs, many of which are active at the clubs, horse riding yürütülür.Kıbrısta side, jump to go on a tour, guided tour and picnic düzenlemektedir.Kıbrısta high hurdle to jump and lovers of equestrian sport horse-riding clubs, mountain, sea and ponds organizes various tours. Cyprus holiday, especially In the spring, however, that in Cyprus vacation unforgettable memories of visiting horses of various sweet smell of flowers will remain.
Riding Schools in Cyprus
Yusuf Efendi Farm (Balikesir)
Tel: 0533 864 04 81
Tunaç Equestrian Sports Club (Karaoglanoglu-Girne)
Tel: 392 822 23 93
Levent Riding Club (Haspolat)
Tel: 0533 877 58 88
Asian Akova Sports Club (Akova)
Tel: 0532 852 62 85
Carat Riding School (Nicosia)
Tel: 0533 833 01 44
Çatalköy Riding Club (Çatalköy)
Tel: 0533 845 47 42
Caving in North Cyprus
special interest tourism in Cyprus cave;
Hot Cave: Ağırdağ village in the north of the south slopes of the Kyrenia mountains
Pigeon Cave: Alevkayası
Fig Cave: Fig village
Gastro Cave: Kuruova and is located between the village of Kaleburnu.
Enforcement cave: is situated near the village of Kaleburnu.
Pillar Cave: Inonu Village
Bowling in North Cyprus
Cyprus, Famagusta, Kyrenia and Nicosia Rooms are available for those who love bowling.
Cyprus Bowling Halls
Ice Bowling (Famagusta)
Tel: 0392 366 53 95
King's Leisure Centre (Girne)
Tel: 0392 444 60 70
Astro Bowling Alleys (Nicosia)
Tel: 0392 223 23 88
Star Bowling (Girne)
Tel: 0392 815 95 78