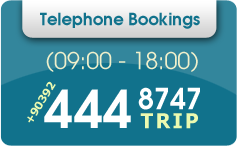 All Free!
Road Map of North Cyprus
Ercan Airport delivery / pick up
24/7 Roadside Service
Child seats and booster seats
Second driver
Unlimited mileage
No Commission
Delivery to all over N.Cyprus
Change of car in case of mechanical breakdown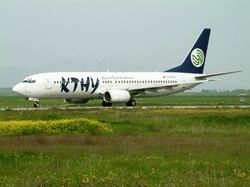 Turkish Republic of Northern Cyprus can be reached by air or by sea. You can select the most appropriate form of transport for you. But as we know, the fastest and safest way of transportation from time to time by sea air ticket is possible to find even more economical.
Flights from Turkey to the north of the island, except for the lack of a direct flight, transportation, a little bit of zorlaştırsa to alleviate the distress of the voyages to different parts of Turkey.
Turkish Airlines (THY), Atlas Jet, Pegasus, Anadolu Jet, and Onur Air airline companies flying to North Cyprus scheduled. In addition to these companies during the high season charter flights from several airlines organizes more. Air transportation, Istanbul, Ankara, Izmir, Adana, Gaziantep, Antalya, Trabzon, Istanbul, Kayseri and mutual voyage airports in Sanliurfa provided. Flight time from anywhere in Turkey more than 90 minutes.
If you are arriving from Europe to Cyprus, Turkey, for political reasons, your plane will perform a short descent. Then again, havalanacaktır Northern Cyprus to continue.
Click to Northern Cyprus Ercan Airport rent a car!