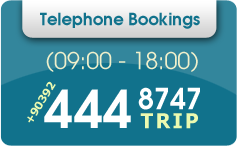 All Free!
Road Map of North Cyprus
Ercan Airport delivery / pick up
24/7 Roadside Service
Child seats and booster seats
Second driver
Unlimited mileage
No Commission
Delivery to all over N.Cyprus
Change of car in case of mechanical breakdown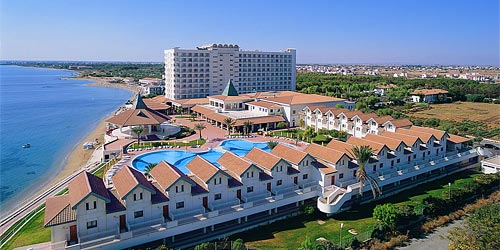 Turkish Republic of Northern Cyprus beachfront hotels, city hotels, holiday villages, so the only star to 5 star hotels and casino hotels can take advantage all types of accommodation. Most of the luxury and Casino Hotel is located in Kyrenia. There is the city of Nicosia, close to the sea, to the sea coast and beaches where there is no hotels. More Hotels in Nicosia for business people, and the casino is preferred by the tourists coming to the island. Gazi Magosa'daki All the hotels are close to the sea and most of the long and sandy beach. The Salamis Bay Hotel Famagusta in the image to the right is a picture of Hoteli. Bafra Tourism Region, shows the greatest improvement since 2010. Region so far (until 2012) were 3 of 5 stars luxury resort hotel. Other plans and projects which will be held in Hotel is ready.
Kyrenia Hotels
Cratos Premium Otel, Girne Kıbrıs (5*, casino)
Malpas Otel, Girne Kıbrıs (5*, casino)
Mercure Otel, Girne Kıbrıs (5*, casino)
Acapulco Hotel, Girne Kıbrıs (5*, casino)
Merit Crystal Cove, Otel Girne Kıbrıs (5*, casino)
Colony Otel, Girne Kıbrıs (5*, casino)
Jasmine Court Otel, Girne Kıbrıs (5*, casino)
Rocks Otel, Girne Kıbrıs (5*, casino)
Savoy Ottoman Palace Otel, Girne Kıbrıs (5*, casino)
Vouni Palace Otel, Girne Kıbrıs (4*, casino)
Oscar Otel, Girne Kıbrıs (4*, casino)
Denizkızı Otel, Girne Kıbrıs (4*, casino)
Dome Otel, Girne Kıbrıs (4*, casino)
Riverside Otel, Girne Kıbrıs (4*, casino)
Bellapais Monastery Village, Girne Kıbrıs (4*, casino)
Life Otel, Girne Kıbrıs (3*, casino)
Ada Otel, Girne Kıbrıs (3*, casino)
Dedeman Olive Tree Otel, Girne Kıbrıs (3*, casino)
Nicosia Hotels
Golden Tulip Otel Lefkoşa Kıbrıs (5*, casino)
Merit Otel Lefkoşa Kıbrıs (5*, casino)
City Royal Otel Lefkoşa Kıbrıs (4*, casino)
Famagusta Hotels
Palm Beach Otel Magosa Kıbrıs (5*, casino)
Salamis Bay Conti Otel Magosa Kıbrıs (5*, casino)
Venus Beach Hotel Magosa Kıbrıs
Bafra Hotels
Kaya Artemis Resort Otel Kıbrıs
Noah's Ark (Nuhun Gemisi) Otel Kıbrıs
Kyrenia Boutic Hotels
Bella View Otel, Girne Kıbrıs
British Otel, Girne Kıbrıs
Bellapais Gardens Otel, Girne Kıbrıs
Nostalgia Otel Girne Kıbrıs
White Pearl Otel Girne Kıbrıs