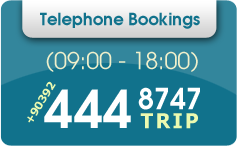 All Free!
Road Map of North Cyprus
Ercan Airport delivery / pick up
24/7 Roadside Service
Child seats and booster seats
Second driver
Unlimited mileage
No Commission
Delivery to all over N.Cyprus
Change of car in case of mechanical breakdown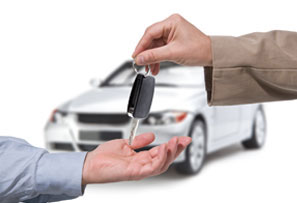 Trip Rent A Car, North Cyprus car rental is the premier company based in North Cyprus. We have wide range of rental fleet from economy class to luxury class. Before each rental, every car is washed, cleaned, and inspected by our expert mechanics and electronically tuned to ensure your safe driving. We also have family size cars such as Opel Zafira 7-seater and Ford Connect 8-seater. These cars are very popular for the families over 5 people. You can enjoy climbing mountains or explore the natural beauties of Northern Cyprus by renting 4x4 cars. These are soft top cars.
Car rental In Northern Cyprus with Trip Rent A Car
In case of any problem or break down of the vehicle, we have a policy of replacement assurance when ever and where ever you need it. In addition to this, if your reserved car is not ready with any reason, we upgraded your rental car to give you better car rental service in Northern Cyprus. You can have your car at any address or at any port in North Cyprus, 24 hours. Please feel free to ask about any information about our rental cars.
Rent A Car North Cyprus
To make things easier it is recommended to rent a car in Northern Cyprus in advance by filling our online car reservation form. We provide low cost rent a car service in North Cyprus. By using our online reservation system, you can have a quick quote with no hidden costs. In the online car hire reservation form, you also add petrol requests and transfers if you need. Also you will have an option to discard the excess amount and enjoy your driving. Rent a car online is the quickest way to reserve your car before your arrival. Then our staff will deliver your rental car to agreed place on agreed time. You can add up to 2 drivers on the contract free of charge. Please note that those drivers can only drive the car whose names are written on the rental agreement and approved by Trip Rent A Car. Our contact numbers are 24 hours in service in case of any unexpected situation. We deliver your rental car to any address you indicated us on the online reservation form. Special care should be taken while entering the flight details, as we will meet according to these details if you want your rental to be delivered to Ercan Airport.
Northern Cyprus Rent A Car
It is the most easiest and economic way of exploring the beautiful Northern Cyprus. Public transport is not as good as the developed countries, so you will need a rental car to discover North Cyprus. To hire a car in North Cyprus, you will only need a valid driving license and passport, and you must be over 25 years old. For under 25 years old customers, we have special insurance 5 GBP per day. Our prices will include Collision Damage Waiver (CDW) and local tax. We have full CDW with zero excess in case of an accident. You can rent the car at any location and return it at any other address in North Cyprus free of charge.
Nowadays, automatic cars are more popular as they are easy to drive mostly is frequent traffic especially in the cities. That's why many North Cyprus car hire companies have automatic cars. Automatic cars are those cars whose transmission is automatic or sometimes triptonic. Triptonic transmission cars can be driven as manual and automatic. We have free delivery to all over Northern part of North Cyprus, ferry boat ports and Ercan International Airport. We provide 24 hour roadside assistance as well. We will give you a North Cyprus road map free of charge.
North Cyprus Rent A Car
As a north cyprus rent a car company, we are always aiming the maximum satisfaction of our customers. In order to provide this, we are trying to expand all over the north cyprus island as our main office is in the Kyrenia City center and we have brunch office in Famagusta and we also provide 24 hour road side assistance. One of our staff is always ready to meet our customers who are willing to get their car from Ercan Airport, free of charge. In North Cyprus, renting a car is cheap and best way to get around and really explore North part of the island. It is relatively easy to drive in North Cyprus, as the traffic flows from the left side of the road as in the UK.
Rent a Car Northern Cyprus
Rent a car in North Cyprus is mainly depending on what you are aiming on your holiday. If you are planning to drive all over the island saloon comfort car will do. If you wish to drive only for shopping, dinner or to the beach then you should hire economy class car. For adventure lovers on the mountain roads or driving all along the North Cyprus coast side you can hire 4x4 soft top vitara jeep. Roads are relatively traffic free and standart of the roads in the main towns is good. This ensures you to drive safely. Trip Rent A Car team is always ready to give you the best service for car rental in all over the North part of the island.