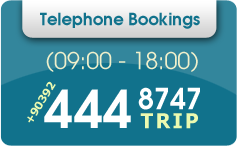 All Free!
Road Map of North Cyprus
Ercan Airport delivery / pick up
24/7 Roadside Service
Child seats and booster seats
Second driver
Unlimited mileage
No Commission
Delivery to all over N.Cyprus
Change of car in case of mechanical breakdown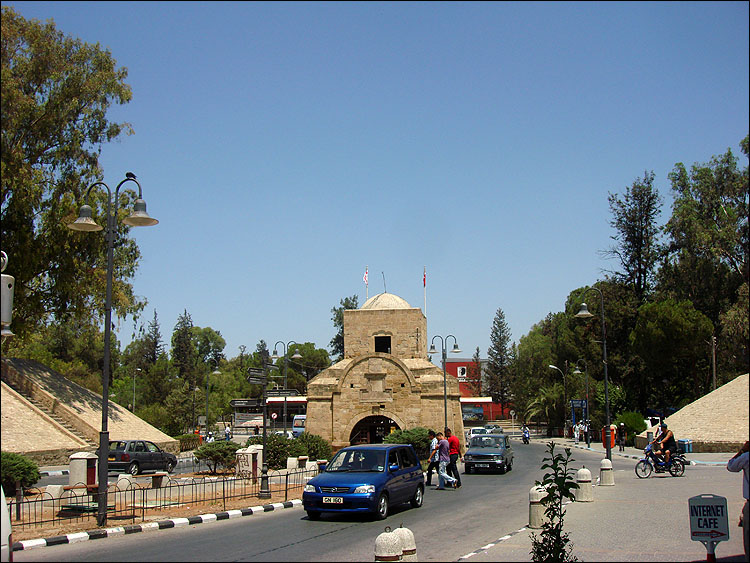 Nicosia, or Lefkoşa (called so by local Turkish Cypriot population), is the capital and the largest city of Turkish Republic of Northern Cyprus. It is situated at 35°10' north, 33°21' east, which is in the centre of the island, in Mesaoria plain. This geographical position has defined the destiny of Lefkosa as the economic, political, and cultural centre of the island. Nicosia hosts the main government headquarters and foreign representatives. It is also the seat for the United Nations and the European Commission offices. It is the most commercialized city of North cyprus. Most of the main business and organizations are based in the city.
Lefkoşa is currently the only divided capital city in the world, with the northern (Turkish) and southern (Greek) parts divided by the "green line", a demilitarized zone maintained by the United Nations.
At present there are 3 main order crossings between South and North Nicosia. These borders are Ledra Palace check point (for pedestrians) and Lokmacı check point. Both borders are in the center of Nicosia and you can only cross on foot. Other check point is Metehan Border (Ayios Dhometios) which you can cross on foot and with motor vehicles
It is necessary to have your passport/ID card presented to the authorities at the checkpoints. If you are an EU passport holder or have a visa to cross the border, you need fill a little white visa slip with your name, passport number and nationality, then you will be allowed to pass.
Places to visit in Nicosia
• Arap Ahmet Mosque

• Bedesten

• Dervis Pasa Mansion

• Gambler's Inn

• Grand Bath

• Great Inn

• Iplik Pazari Mosque

• Haydarpasa Mosque
(The St. Catherine Cathedral)

• Kyrenia Gate

• Lapidary Museum

• Mevlevi Tekke Museum

• Nicosia City-Walls

• Sarayonu Mosque

• Selimiye Mosque
(The St. Sophia Cathedral)

• Sultan Mahmut Library

• Turunclu Mosque

• Venetian Column & Ataturk Square

• Yenicami Mosque